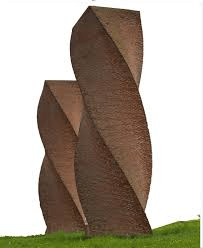 Mr Wubbo Ockels, the first Dutchman in space, died May 18th. He left a last declaration, urging all people to adhere to the "Happy Energy Religion". This manifesto sounds very similar to the preaching's of the Dalaï Lama, especially his call for "Ethics for a whole world" in his 2011 book "Beyond Religion". This is no surprise as Wubbo Ockels in his last years turned to Falung Gong, an essentially Buddhist movement. I already criticized the book of the Dalaï Lama (in Dutch). Having caught some attention I will for the most repeat this critique, now regarding Wubbo's declaration.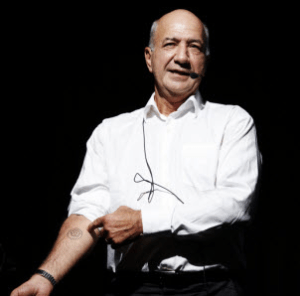 Of course declaring that humanity should strive to a sustainable way of life is not the problem. A lot of political parties and other movements claim about the same goal. Though a lot of discussion is possible about what exactly is meant by "sustainable" and what technicalities could be or should be involved in reaching it even that is not the biggest problem. The problem is what (political) means are suggested to reach this end. Wockels essentially wants us to "…believe in the holistic Humanity [,then] we will have no conflicts because we will be inseparable. We all belong to this one Humanity, we can all believe in Humanity, in this same "higher power". The big difference with existing religions is that we can believe in the All of our selves. The God of humanity is in each of us. This God is not outside of us. We cannot hide behind this God because it is us. We cannot exclude ourselves from our responsibility for all of us."
This resolves what he sees as the basic problem:
"There are many Religions who get people together, but never all people. The different gods in whom people believe do separate Humanity into groups of people. This separation has led to many conflicts and even wars. These religions do not unify humanity with the earth. They were not sustainable."
He sees his solution as possible because:
"we are intelligent beings that indeed can see and observe the behavior of our community. We are well aware of where our Humanity is heading. We can lead Humanity into a better direction if we act together. With a new believe in Humanity we can create a new religion that brings us all together."
Even while he says "Believing in Humanity itself is a different mindset", he makes the fundamental error to separate thinking from believing. Believing comes before thinking, and most beliefs prescribe a unified humanity that believes in "the one". Being it reason, freedom or Allah. This believe or urge to believe closes the eyes for the actual conflicts between social groups that are the prime cause of the problems signaled. "Cause" meant in an evolutionary and non-subjective (non-guilty) way. Without a thorough analysis of these conflicts and possible real solutions this kind of belief will in the end only satisfy the personal feelings of the believer and achieve nothing.